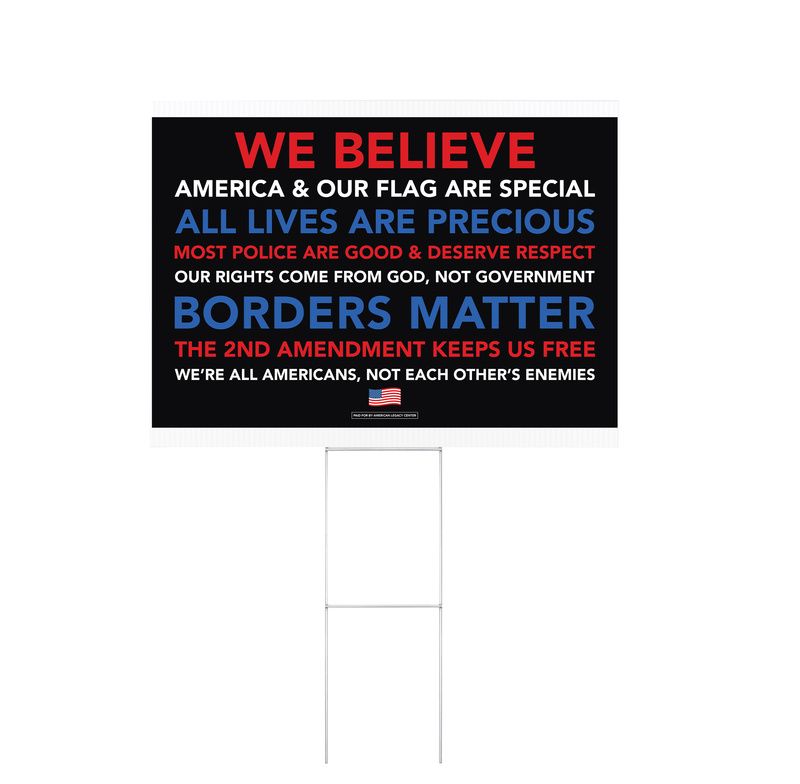 Donated before using an account?
Login

Are you tired of all the liberal yard signs with empty, straw man slogans? So are we.
It's all about virtue signaling and trying to make conservatives feel bad.
But if you love America and believe our founding principles made this the greatest country in the world, you shouldn't feel sorry at all.

Let's answer the intolerant Left's attempts to erase our history and radically transform our future by stating clearly what we believe.

Show what it means to be a proud American.